If you find that the locked products are still taking some blank space in your store,
Or, they are appearing in a blurred format.
You can write to us at themes@wholesalehelerp.io and we can see if we can solve this for you.
We also need to integrate Wholesale Lock Manager into your live theme for which we will require access to the store's backend.
How to give staff access to the Wholesale Helper team?
It's really easy & takes less than 30 seconds
1. From your Shopify admin account, select 'Settings'.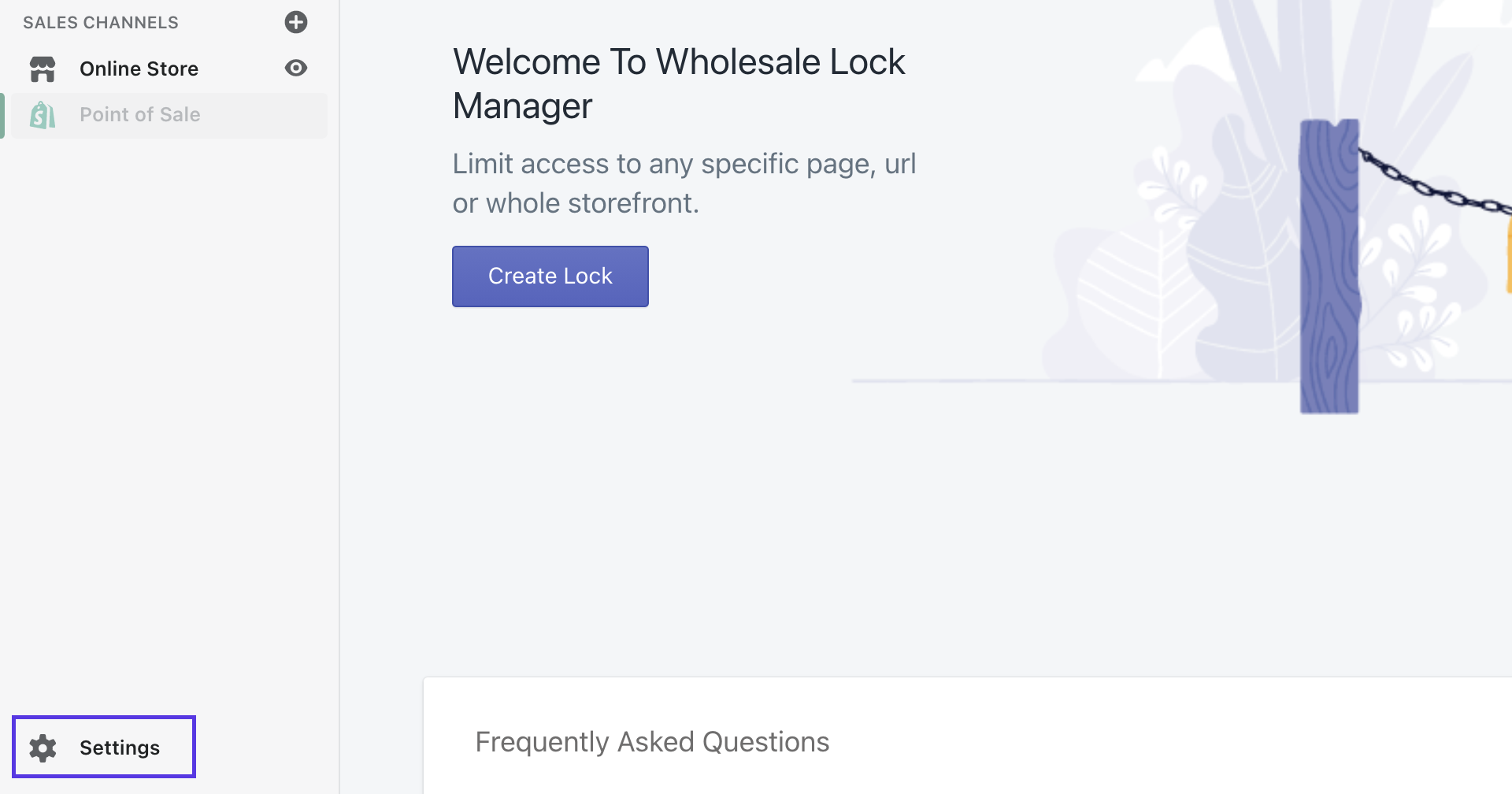 2. Click on 'Plans and Permissions'.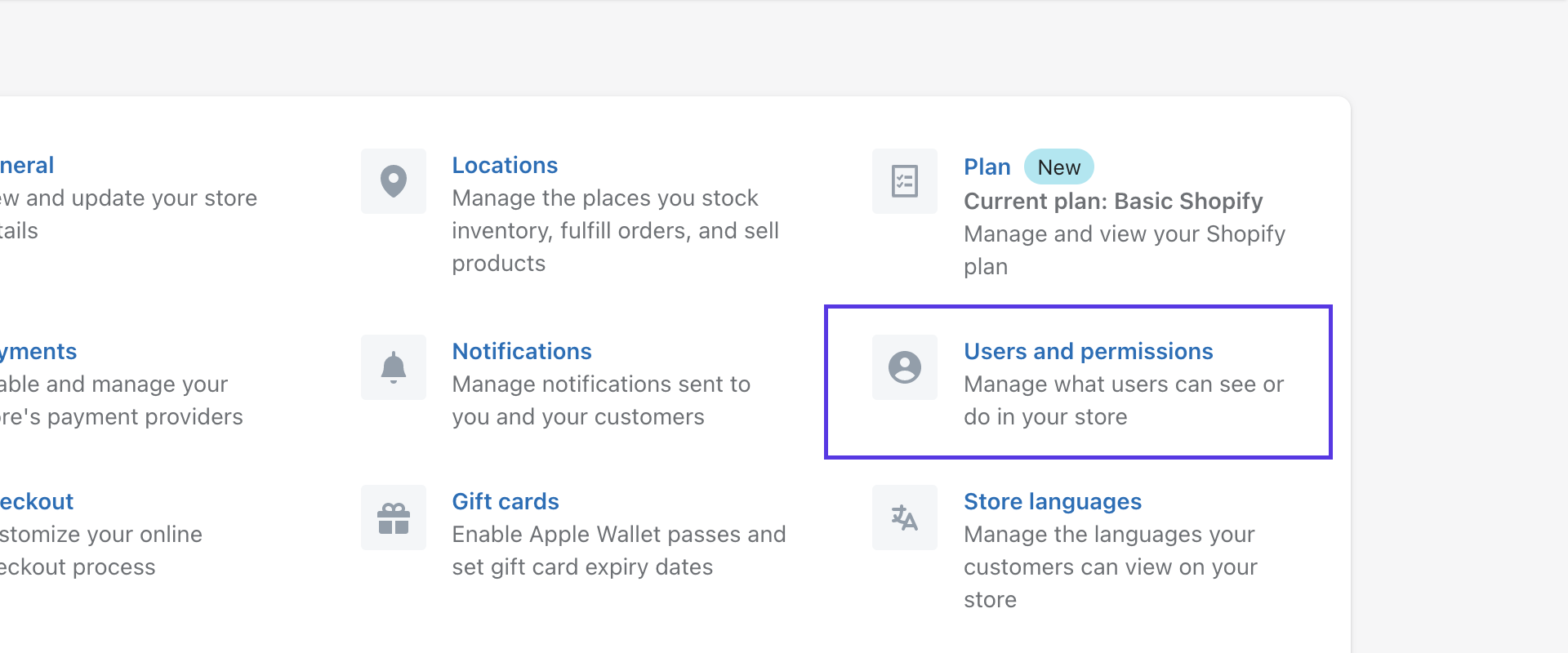 3. Select 'Add Staff'.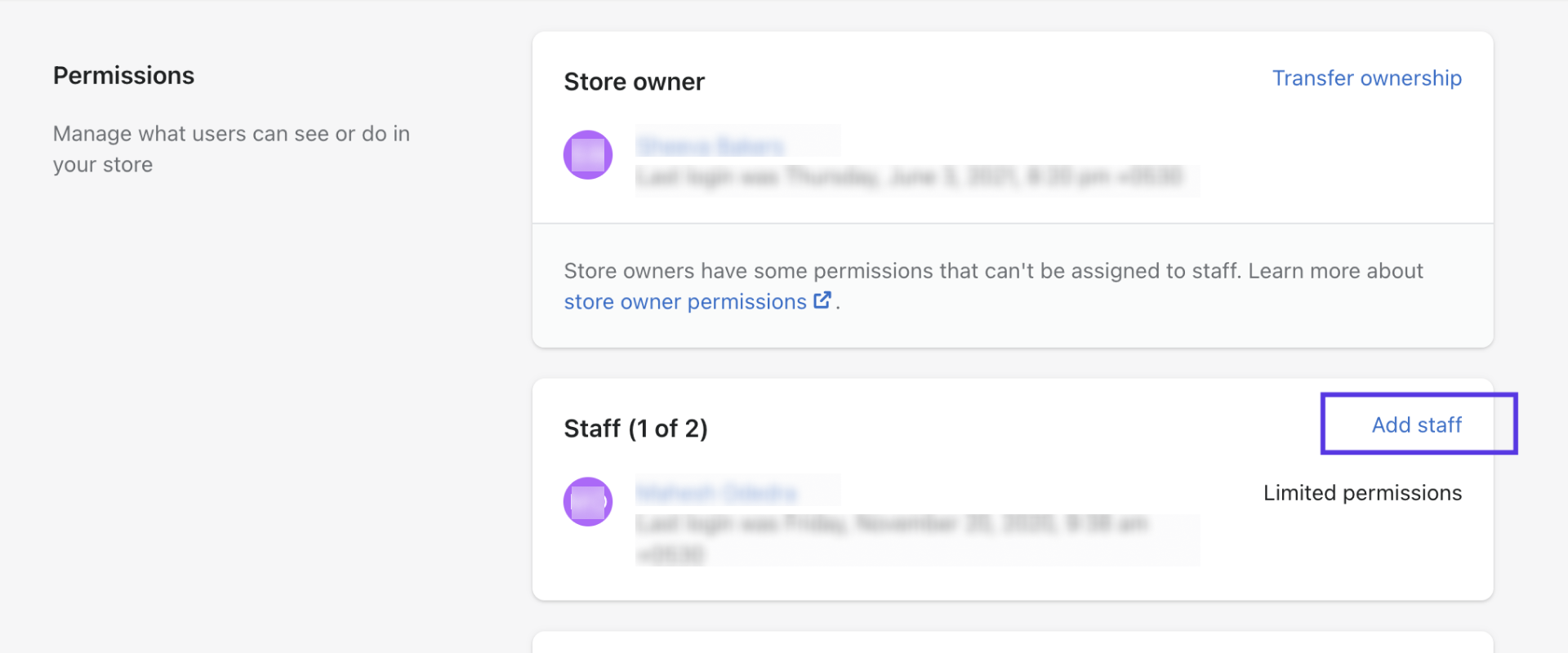 4. Please fill all the fields as shown below (email - themes@wholesalehelper.io)

You can now easily edit & control the permission you want to give us here. Use the checkboxes to choose the permissions that you need to provide for your integration request.

In the image below, we have highlighted the permissions that our team needs to proceed with your request here.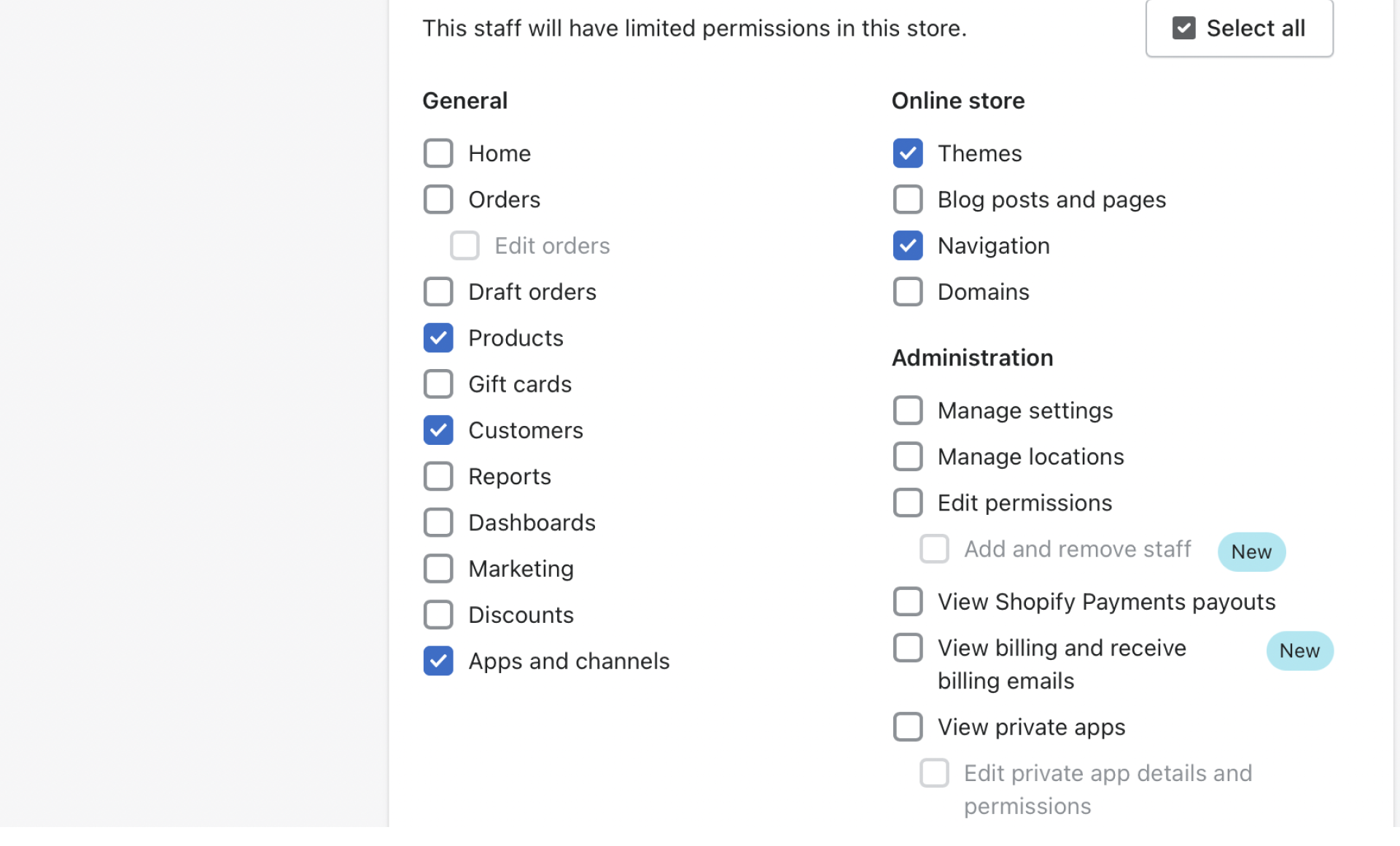 Note: These permissions can be removed later once your request has been completed (The navigation option in the above image is optional).
5. Click on 'Send Invite'.

You can now email us at themes@wholesalehelper.io requesting a theme integration with your Store URL & we'll help complete the integration
Note: Once we receive the email from your end along with the staff access, we will check the permissions and get back to you with an update within 2 business days or less.

You can also copy this email:
Subject: Store URL - Wholesale Lock Manager Theme Integration

Hey WH Team, I need a quick theme integration for my store.
(If the store is password protected, please provide the password to access the storefront) (Insert any other specific requirement here)

Theme Name:

Thanks,
Your Name.