Here's a step by step guide with an example -
Click on the 'Create Lock' button in the top right corner of your dashboard.


Give a name to your lock. For example, 'Restrict Access to Wholesale Order Form'.


In this example (shown in the image below), selected customers tagged with 'retail' can access the retail shop URL.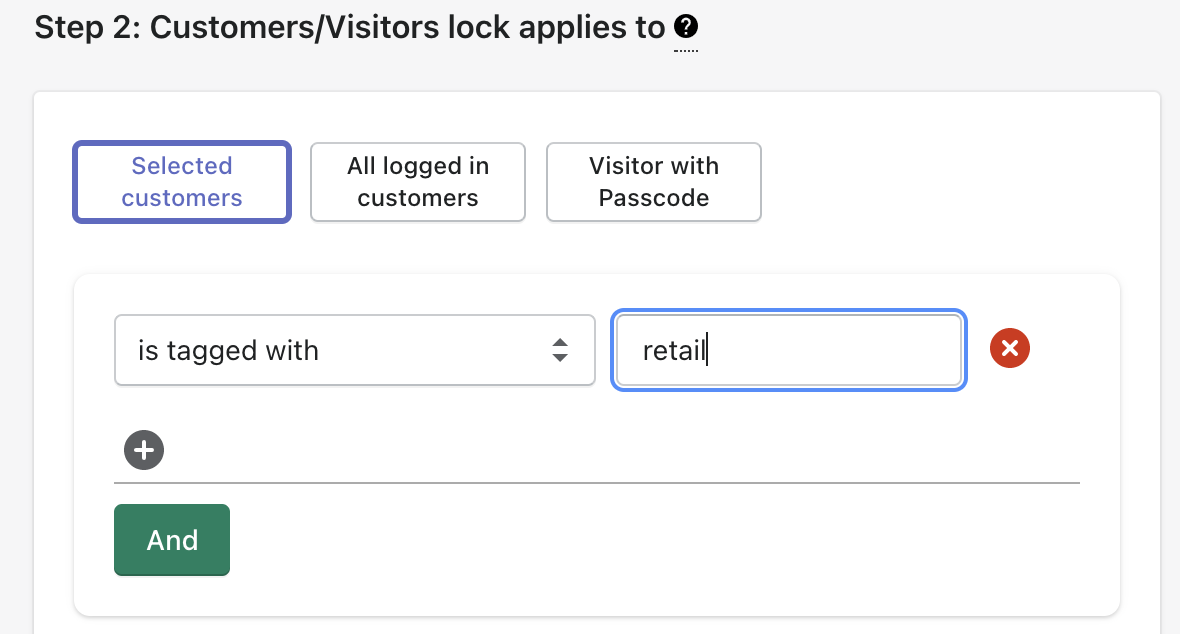 Insert your Wholesale Order Form/retail shop URL in this space.
Note: We don't support custom URLs.
The visitors/customers who are denied access to locked content can be easily redirected to a login page, specific landing page or a different URL.


All other customers/visitors except the wholesale customers will see this page when trying to access the wholesale order form.