This feature is part of our Professional and Enterprise Plans.
You may edit these values in the Manage Products tab of the app. You can easily control your order quantities.
Let's say that you have a minimum order quantity of 20, and your case size is 10. To ensure your customers adhere to these on the order form, you could set Minimum to 20 and Increments to 10 under the Manage Products page.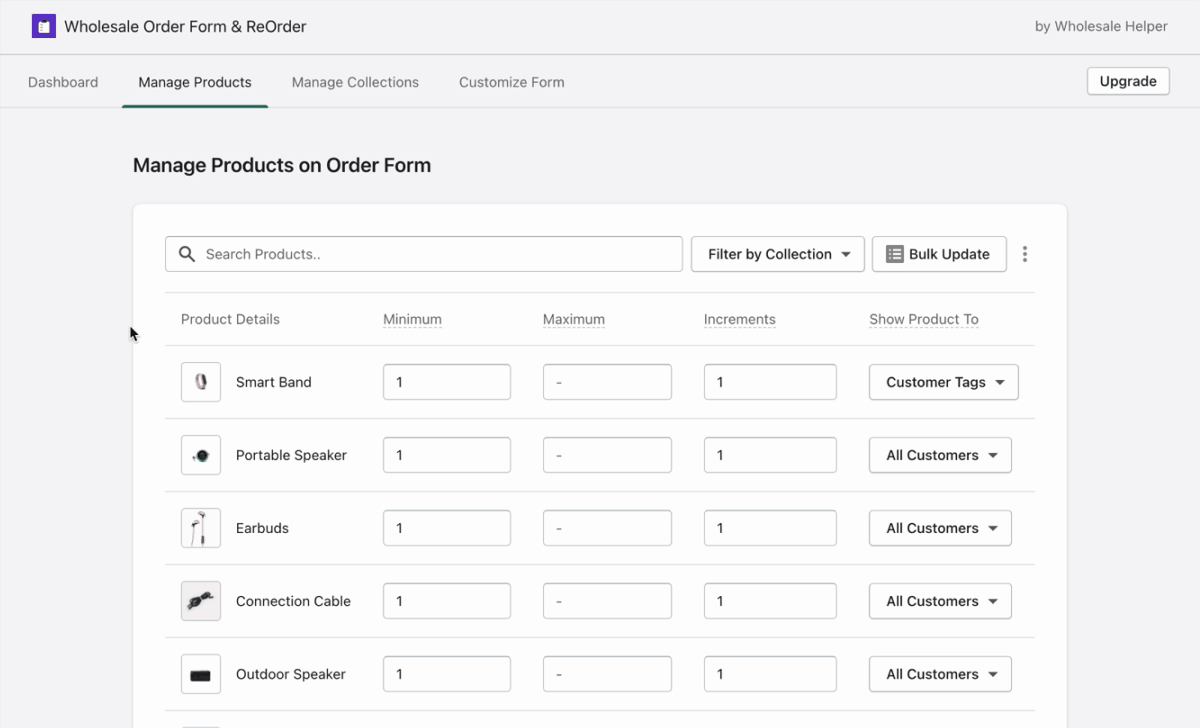 Don't forget to hit Save on your changes.