Yes, this is possible. We have 2 versions available, one for stores with Online Store 2.0 themes, and another for older themes. For stores on Online Store 2.0, you can add the order form as an app block through your customize theme editor. Learn how:
How to add Wholesale Order From app block to product pages?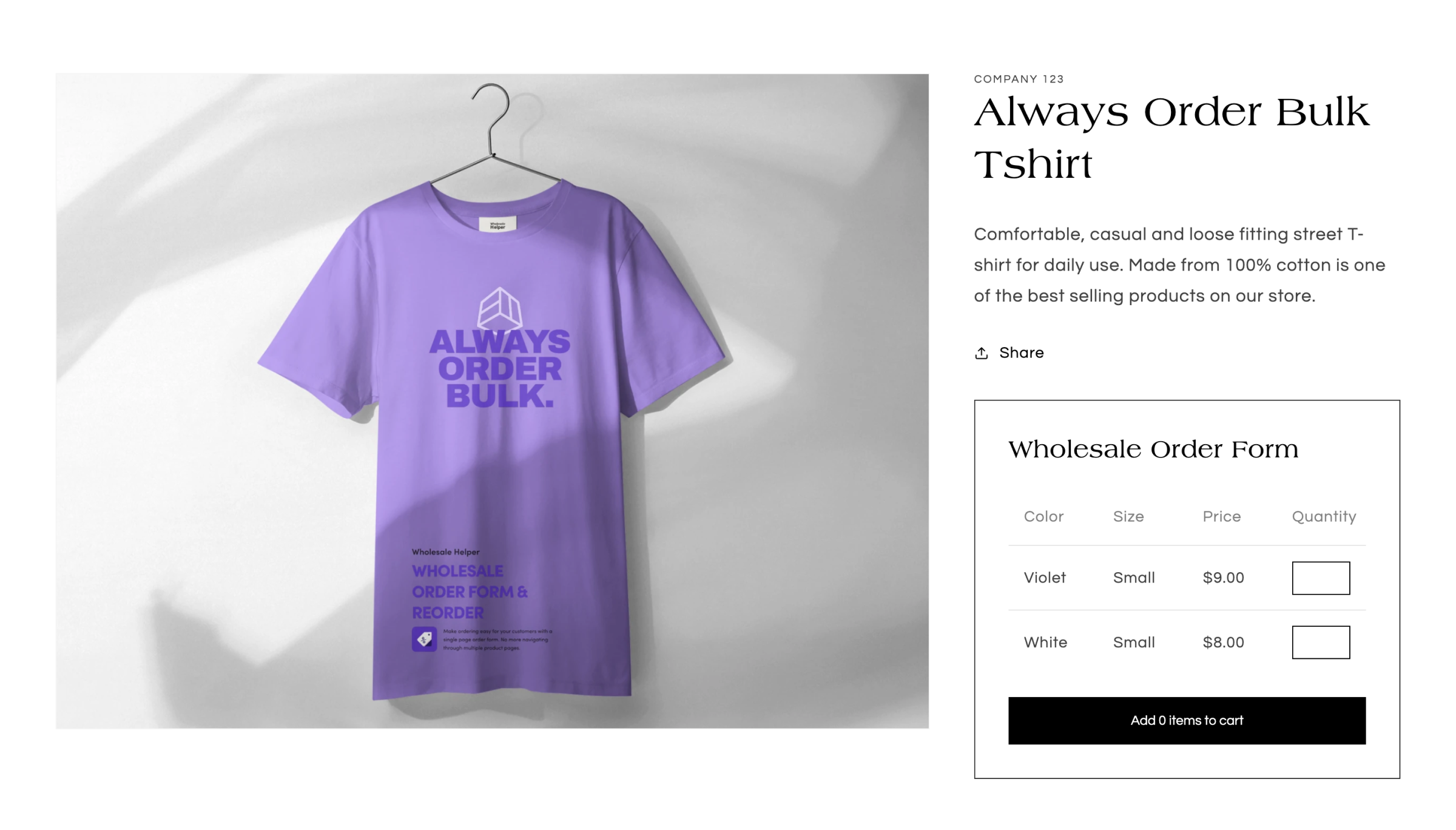 For stores on older themes, this is possible only through a manual customization. Email us at themes@wholesalehelper.io with the subject Add Order Form to Product Page. Please note that this is a standalone customization and as such, we charge $200 for it.