Your repeat customers can access their past orders in our Previous Orders page and repeat a past order in one click. On the Previous Orders page, which can be accessed at <yourstoredomain>/apps/shop/reorder or by clicking Previous Orders from your order form page, your customer can preview their last 10 orders on your store. They have to log in to see their past orders.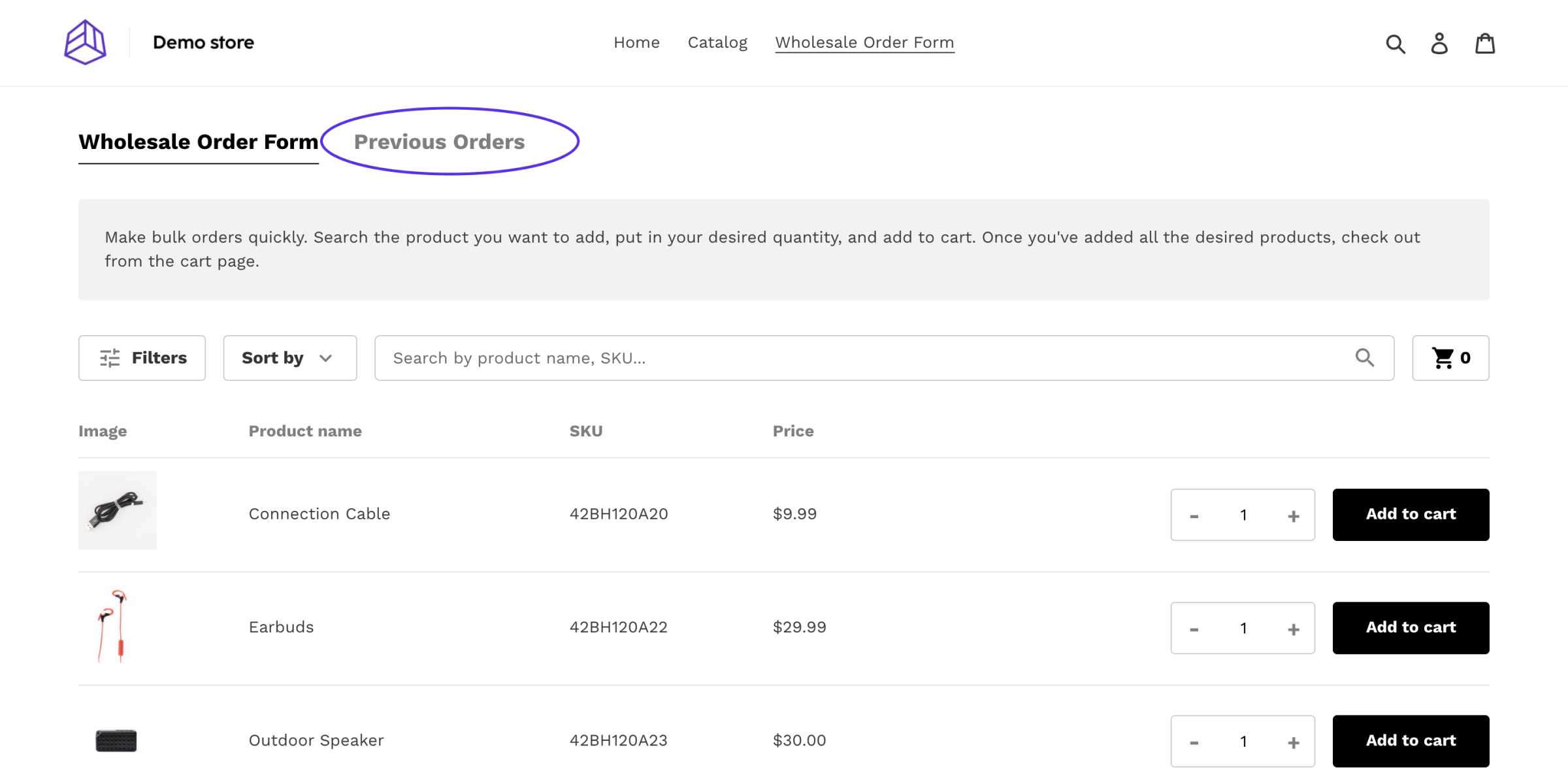 To add all products with the same quantities from a previous order, they simply have to click Repeat Order.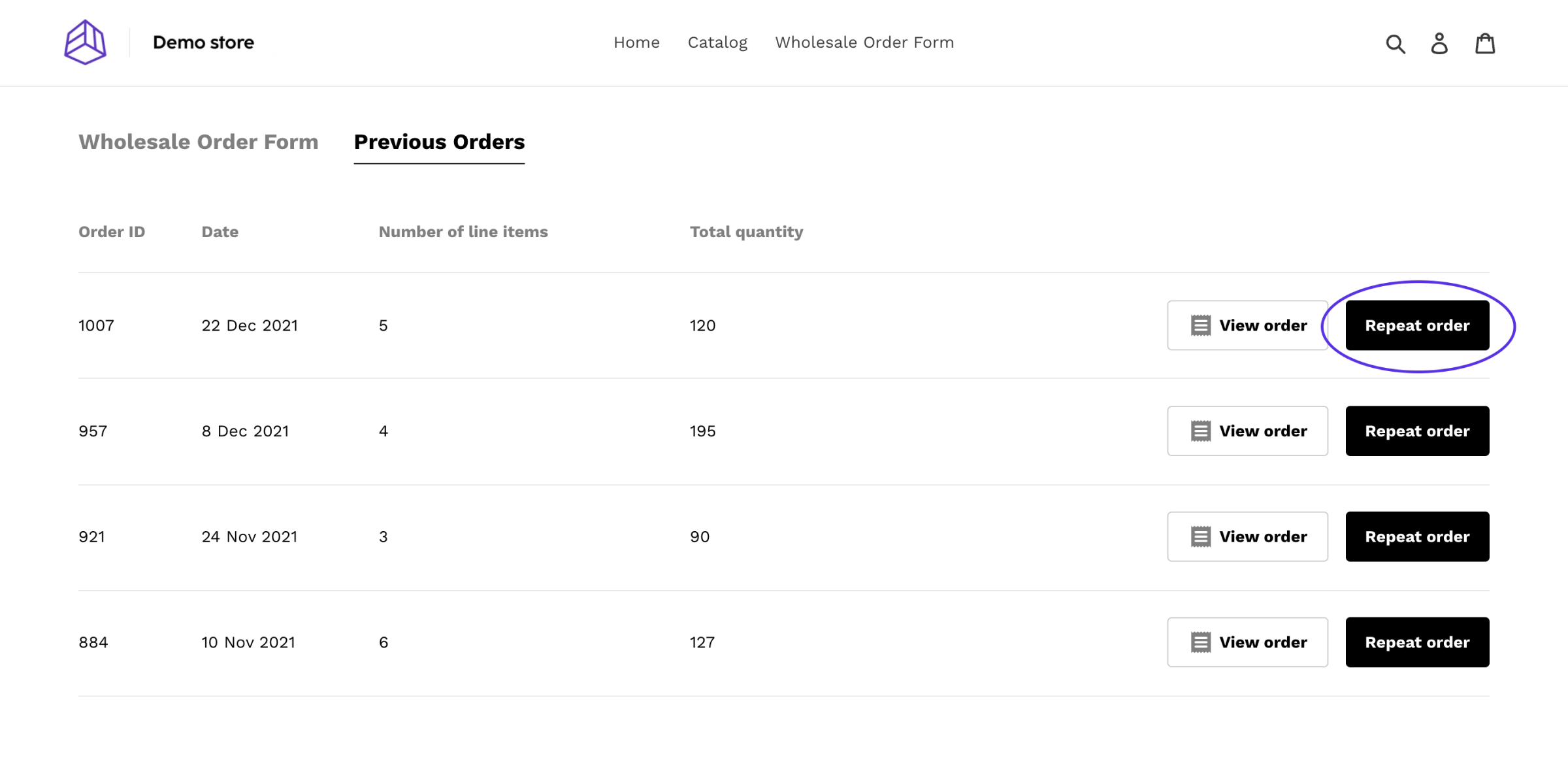 They can also modify quantities or remove products from a previous order by clicking View order. They'll see a detailed view of their past order and can make adjustments from there.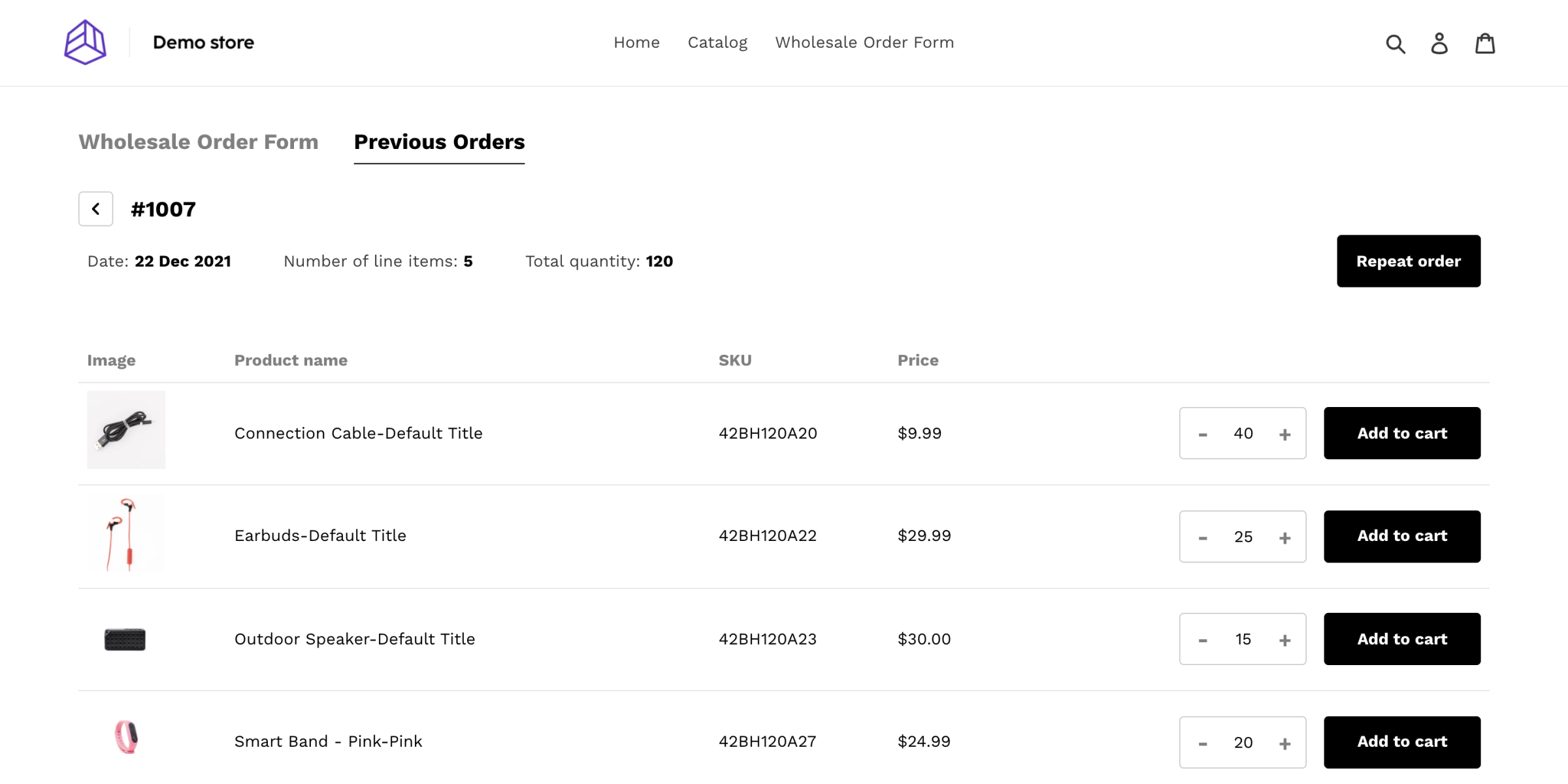 Here's a video overview of Reorders: