To see the variants of a certain product on the order form, you simply need to click Show Options on the storefront.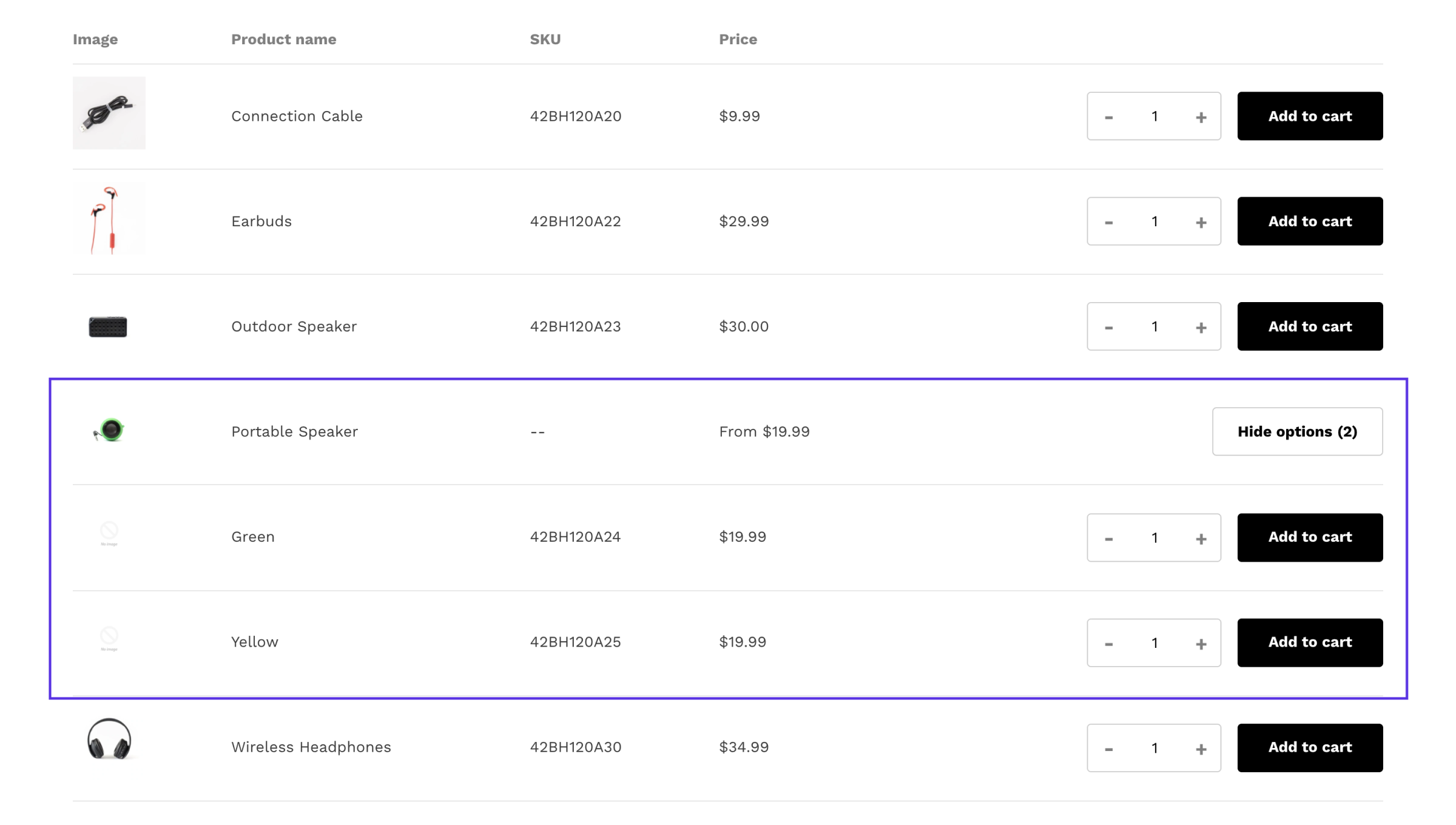 This will open up all the product's variants that you have set in Shopify. Your customers will be able to add quantities of each variant to their carts individually.
Note: Currently, it is not possible to set different min, max, increments, and visibility settings on specific variants. If this is something you need, we can show you a workaround through a demo call, which you can book
Also, here's a guide on managing product variants on Shopify.