If you intend to offer payment terms such as Net 15, or Net 30, etc. on the net order, you can set comma-separated options from the Settings.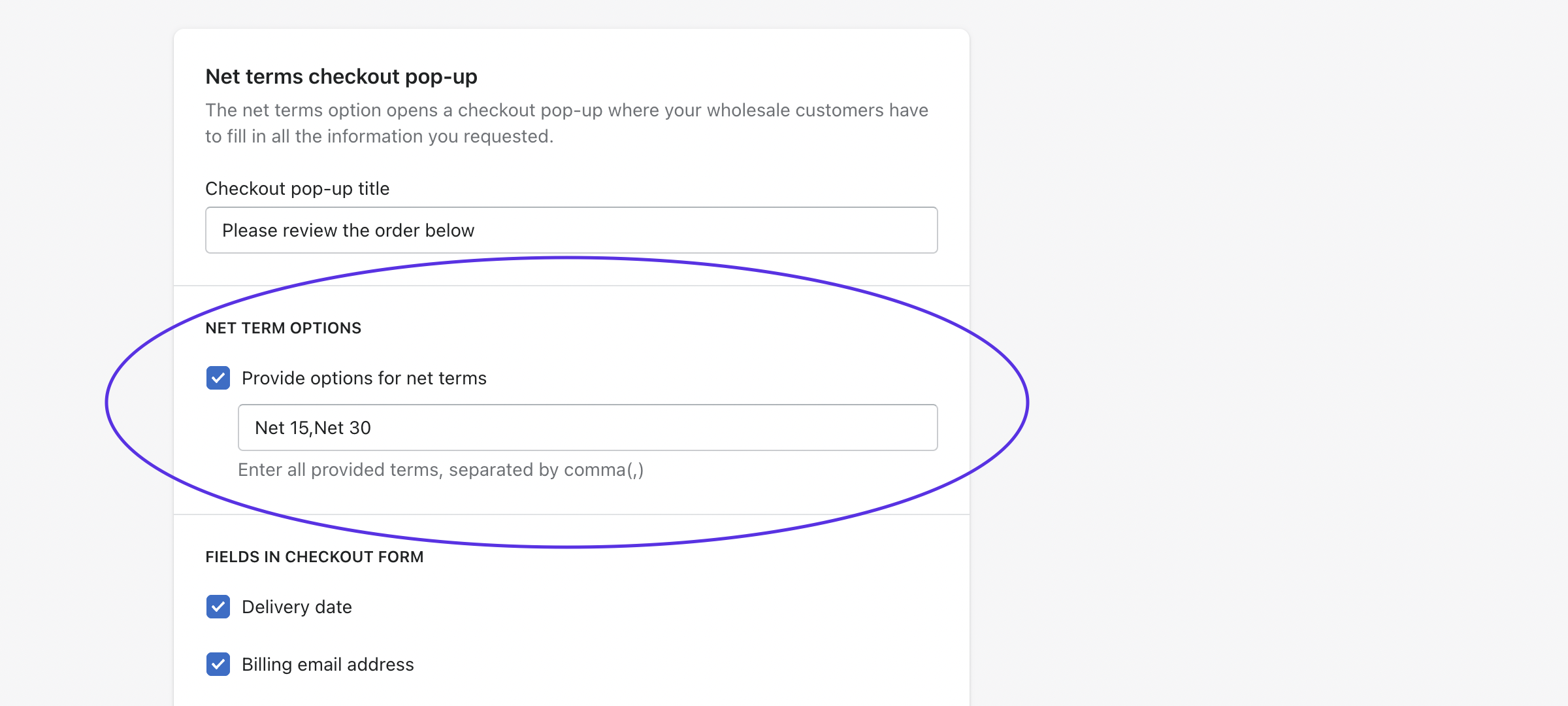 It will be displayed as a dropdown field on the net order form.

You can find this information under the "Notes" field in the draft order.

If you need to hide this, uncheck the box.

Don't forget to click "Save".