We recently made this update to apply discounts on manual orders faster.
From your Shopify dashboard, create an order.

Then apply to a customer (that has discount tags), products they'd like to order and save.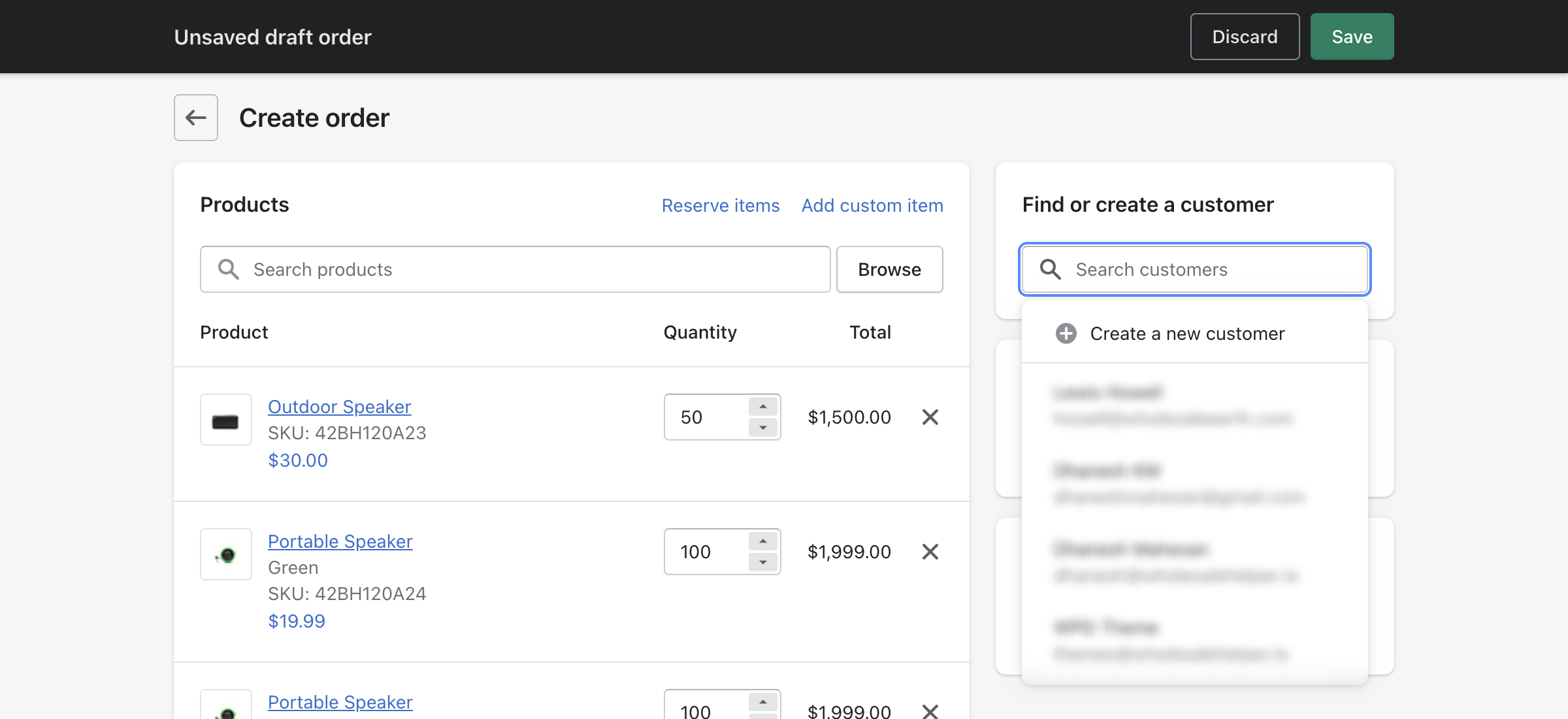 Once saved, it will be a draft order. Click more actions and then Apply Wholesale Pricing Discount. It will apply the discount tag for the customer to the order.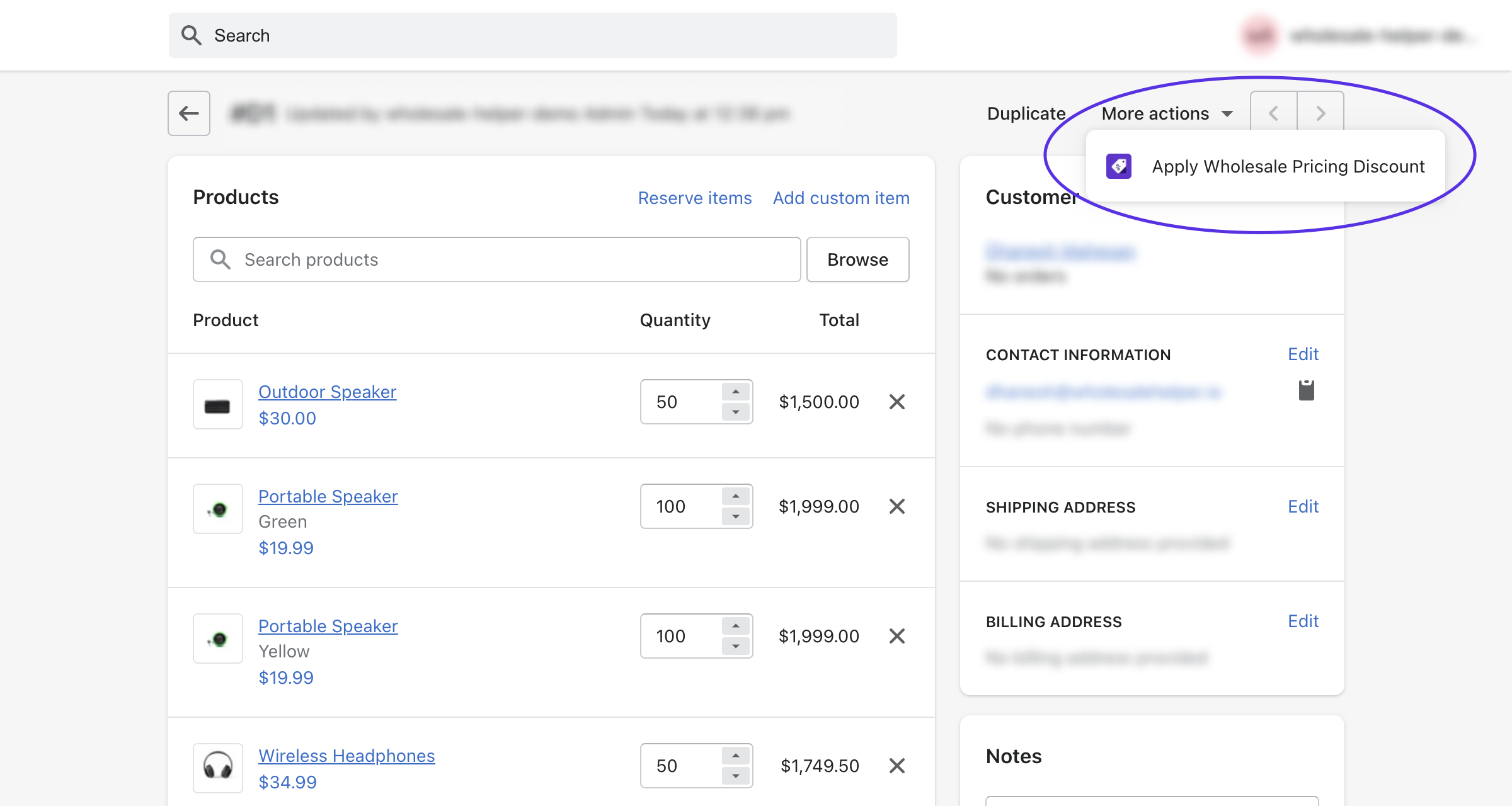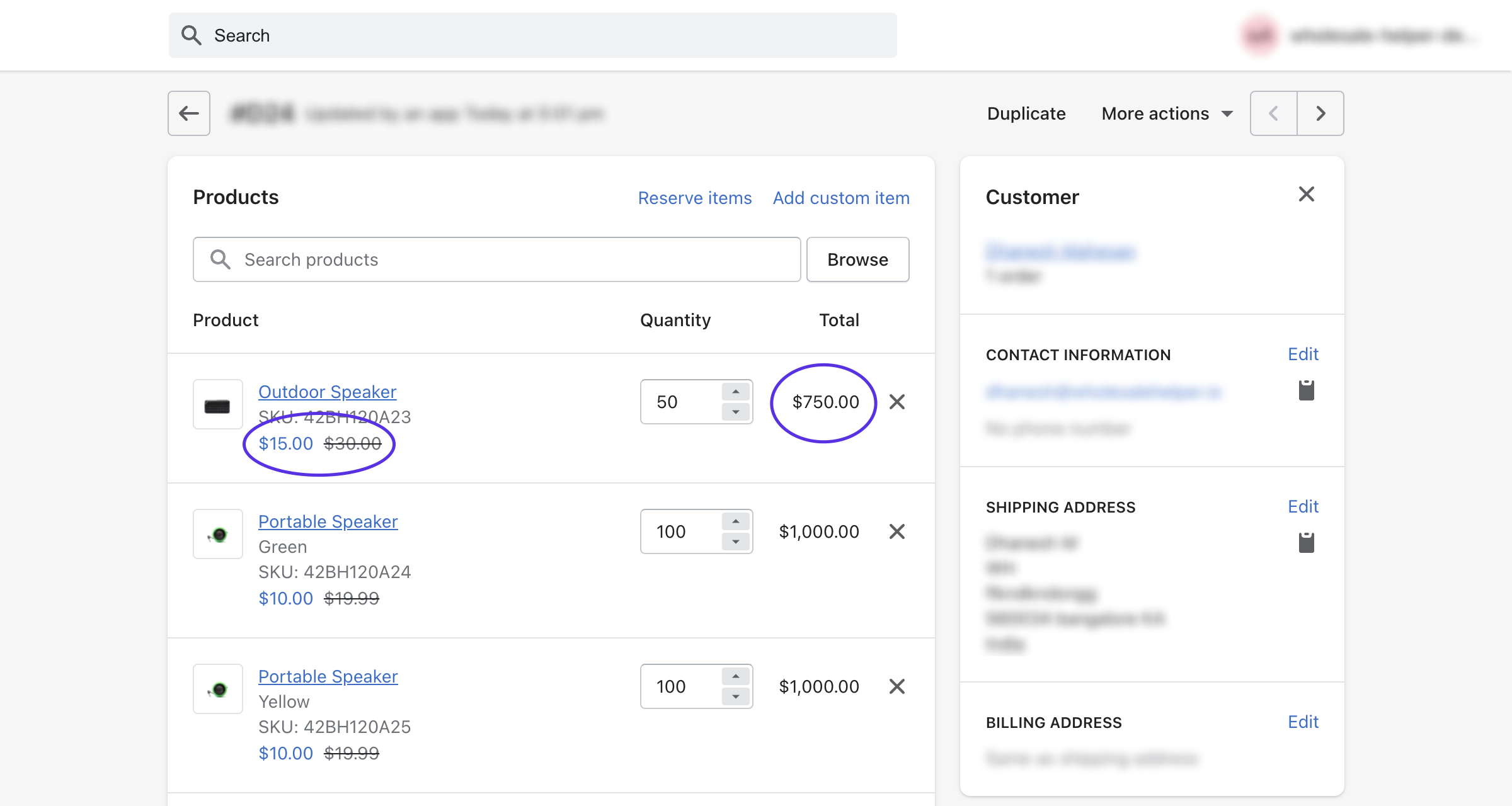 Only percentage discounts and volume discounts will work with manual orders.
Here is a demo video.