If we have 2 discount groups and we tag the customer in both, the app applies flat/advance shipping rules of the discount group with a higher discount. For example, I create 2 discount groups that apply to the same customer tag 'Wholesale'.
One with a Discount percentage 50% and a Flat shipping rate of 26$.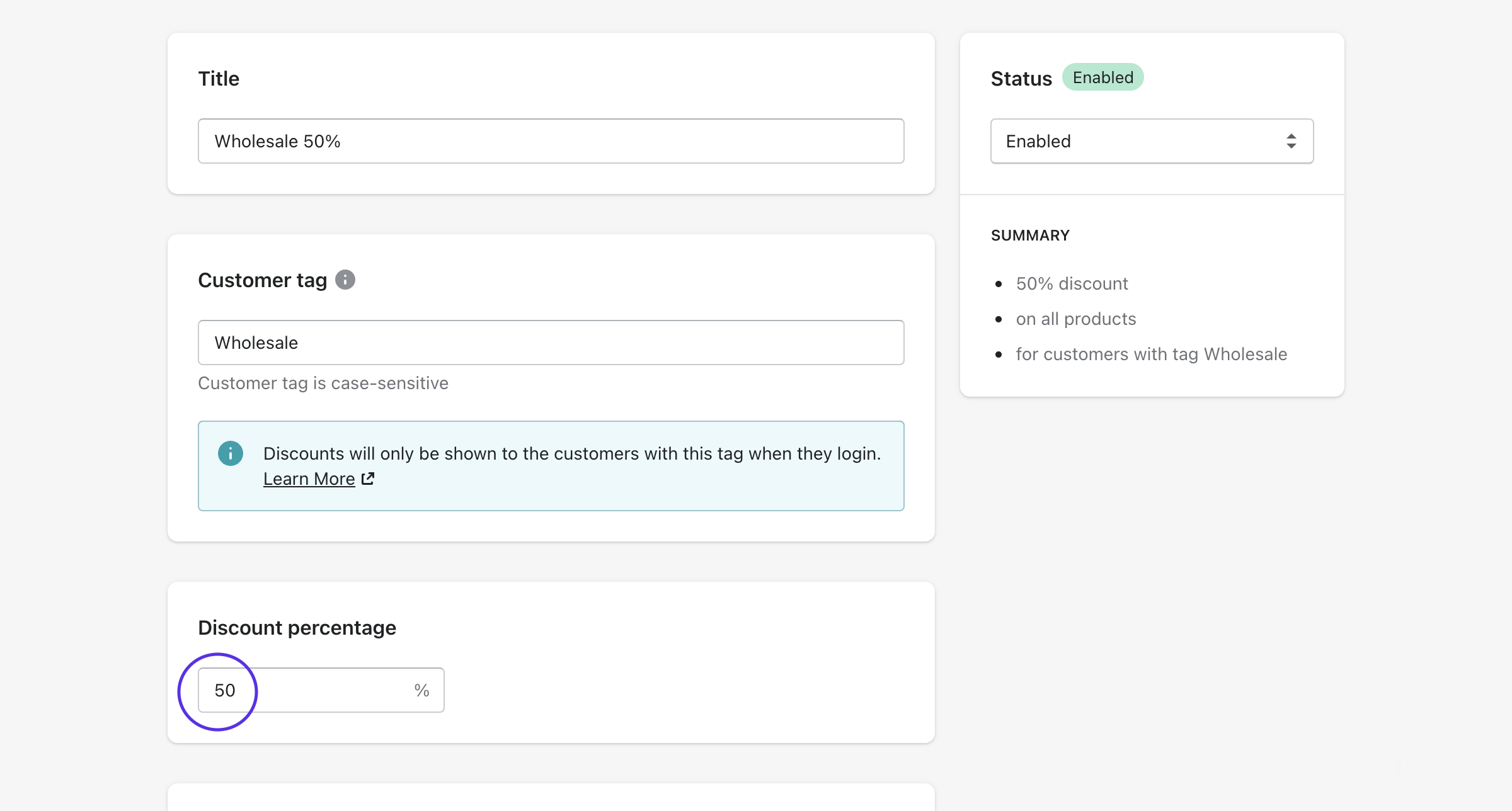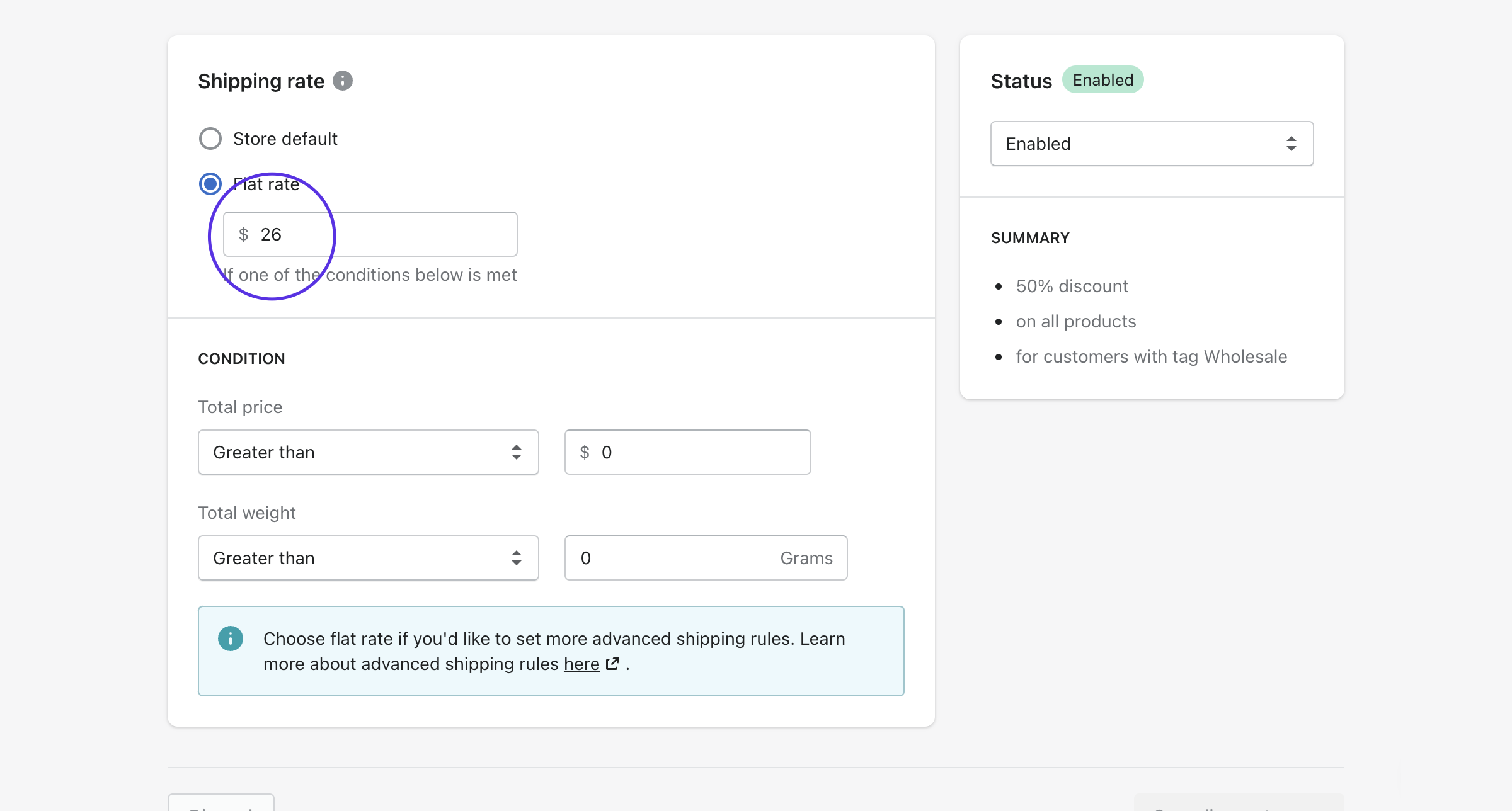 The other discount group with Discount percentage 60% and a Flat shipping rate of 22$.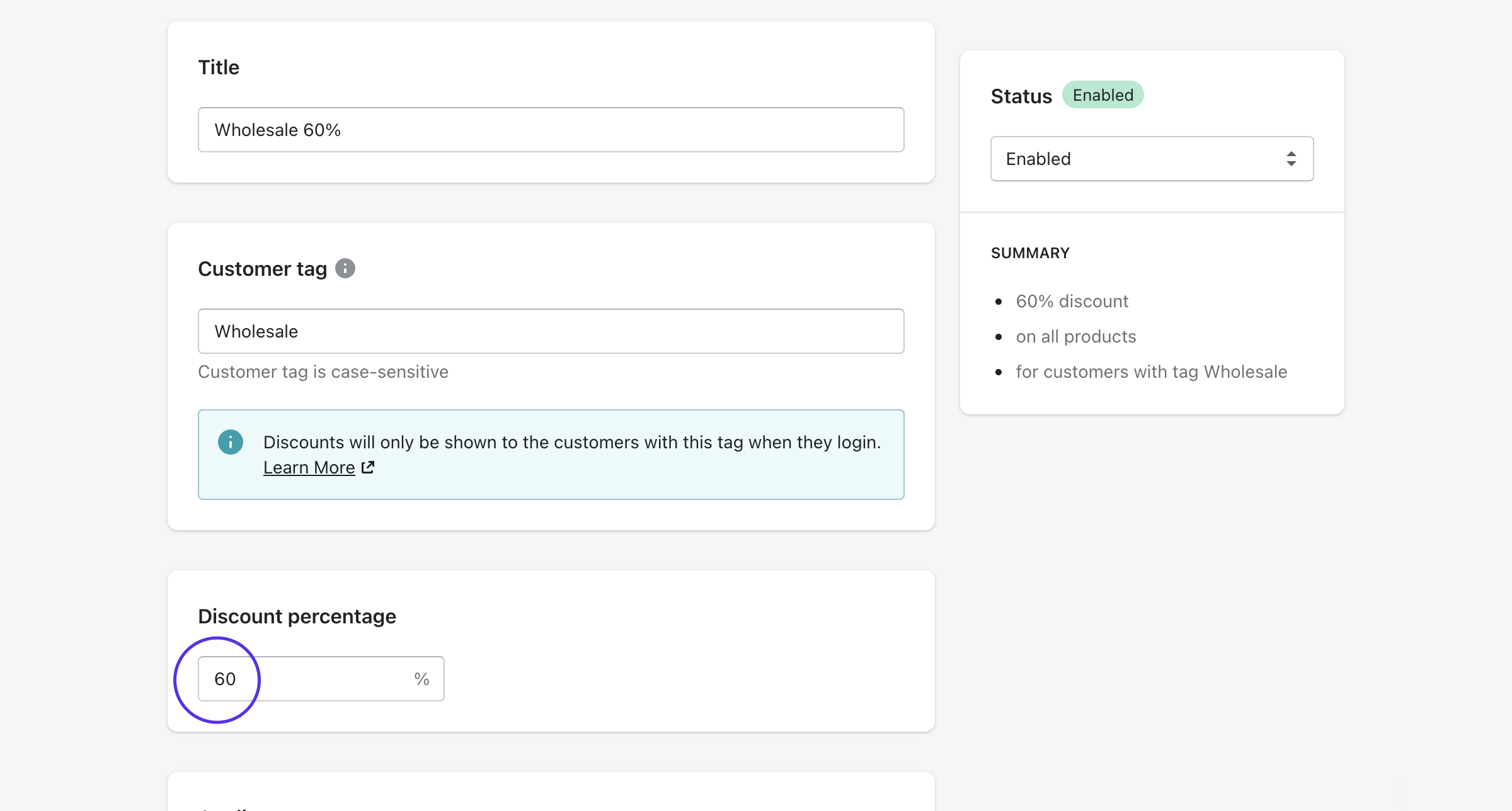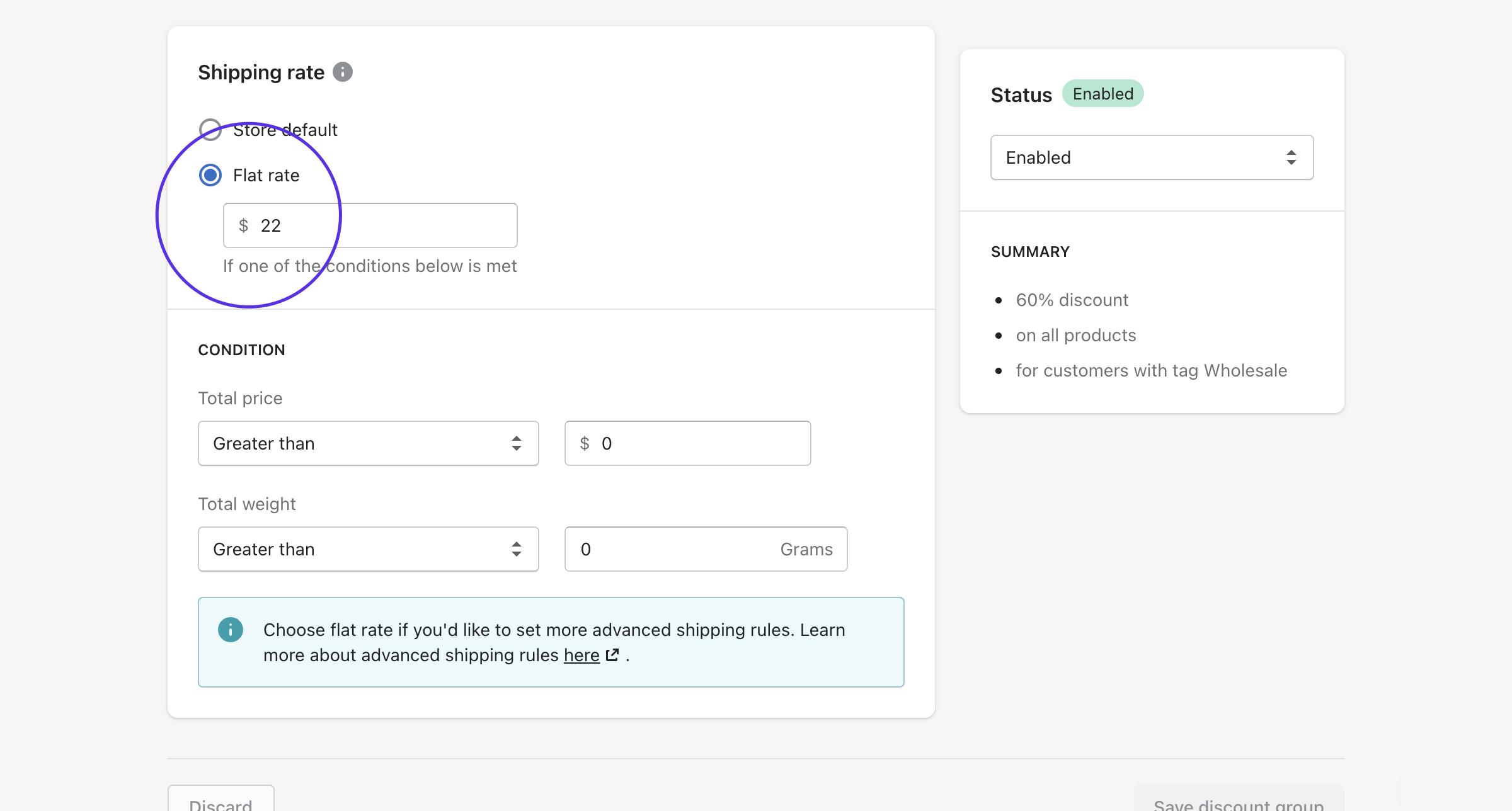 As you can see, a flat rate of $22 corresponding to the higher discount group (60%) applies to a customer tagged with Wholesale.