Once you've installed the Wholesale Pricing Discount app in your store, kindly follow the steps below:
Click on

Create discount group to create your first discount group. Once done, you can then add the tag to any customer you want to add to the discount group.
Next, click on Set discounts and choose a discount type. Check out this article to know more about the different types of discounts available on our app.

Select an option on how you would like to show discounts on your storefront. You can check this article to know more about the difference between the Dedicated Wholesale Section and the B2B/B2C Combined Store.

If you would like to use the Dedicated Wholesale Section, click on the recommended link to know how to add this wholesale menu to your storefront.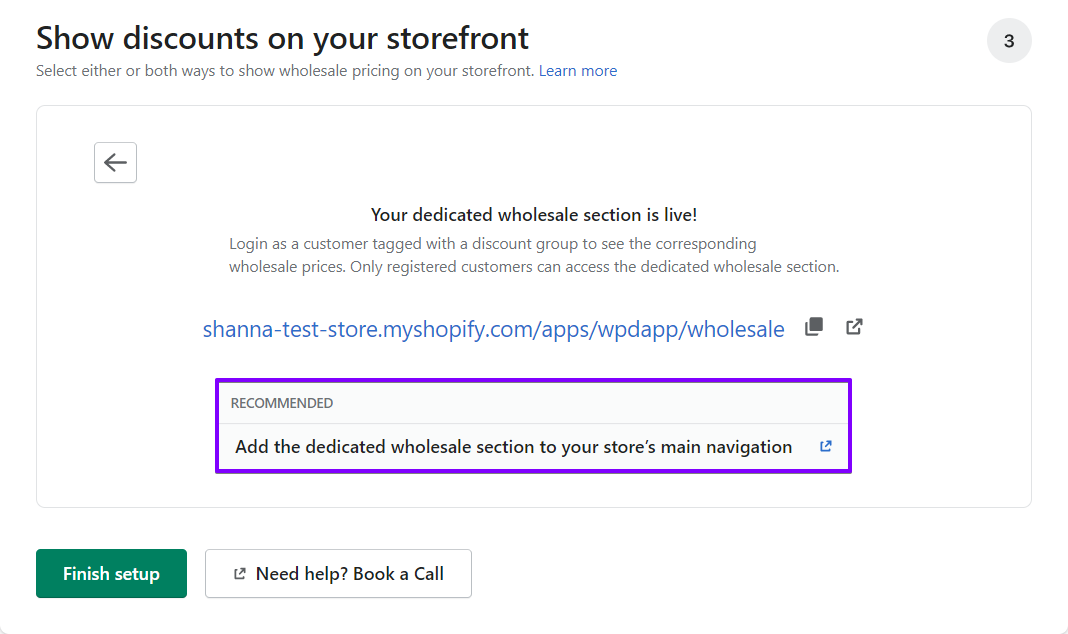 For B2B/B2C Combined Store, click the 'Setup B2B/B2C Store" button to submit an integration request. We will get back to you within 1-2 business days or sooner.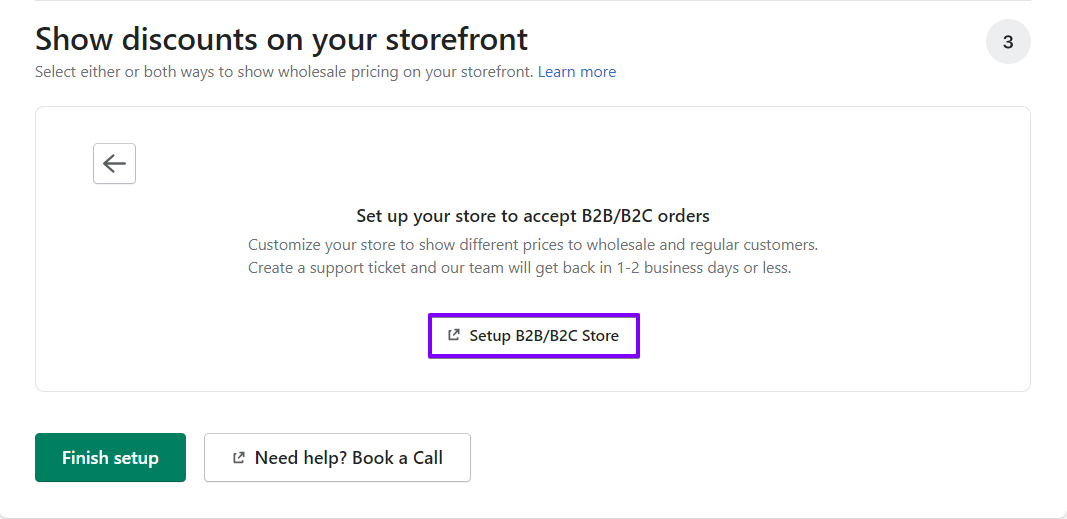 Don't forget to click Finish setup once done to complete onboarding.
If you need further assistance with onboarding, you can also book a demo call with us by clicking the 'Need help? Book a call' button or through this link.