Thanks for choosing Wholesale Pricing Discount (WPD) for your Shopify store, we're so excited to have you onboard! 😊
In this guide, we'll discuss step-by-step instructions on how to install and set up the Wholesale Pricing Discount app on your Shopify store by creating Discount groups. You can further use these Discount groups to add individual variant prices, volume discounts and net terms for your products.
So, let's get started!
Step 1: To Install Wholesale Pricing Discount
Go to the Wholesale Pricing Discount app listing on the Shopify app store

here

.

Click on Add app button (See image below).

After you click on the Add app button, It will take you to the Apps section (in the menu) of your Shopify store backend.
Then, you'll see the pricing plan options offered by the WPD app:


Now, select your desired plan and click on the Start 21-day free trial button.
Note: In the next step, you'll be asked to approve the charges, but don't worry, you won't be charged until your 21-day free trial is over.

Congratulations! You've just installed the WPD app.
Step 2: Create your first Discount Group
After selecting your plan, you'll be taken to Create discount group section (see image below).


To display discounted prices to your customers, you will need to set up discounts for your products first. To do this simply click on the Create discount group button (as shown in the above image). It will take you to this page:

To configure your Discount group, you can learn more about it here.

Enter the required details to create a discount and click on the

Save button to save your Discount group.
After clicking save, your wholesale section will be created.
Note: To apply discounts to your entire storefront, manual integration is required. You can always reach out to our support team that will help you with this manual integration.
Step 3: Access your Wholesale Section
To access your wholesale section (in the storefront), hit the Preview button:

Here, you will see all the applied discounts and updated prices for your products/collections when you log in as a customer tagged with a wholesale discount group.



For example,
Before the discount is applied: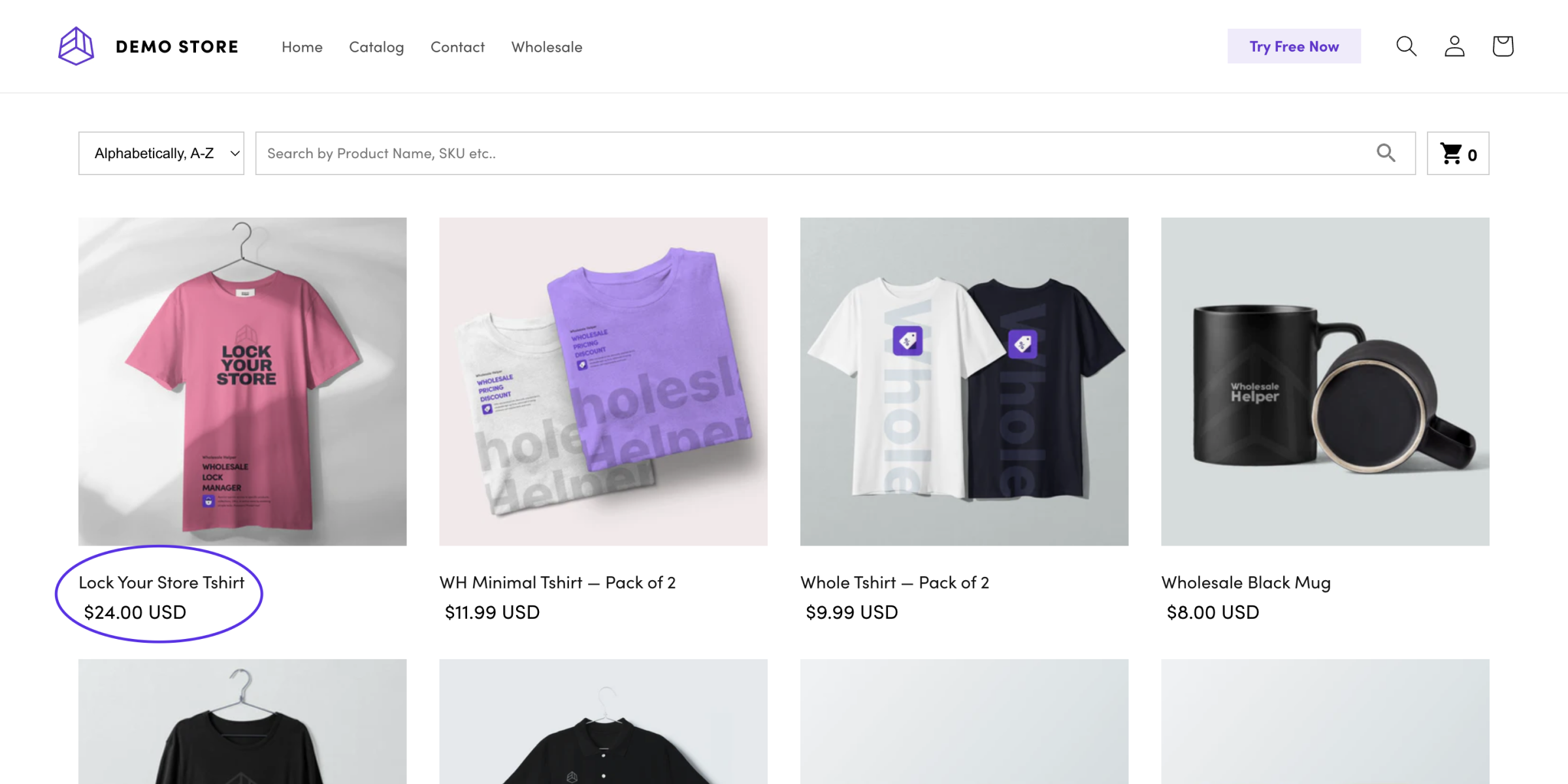 After the discount is applied: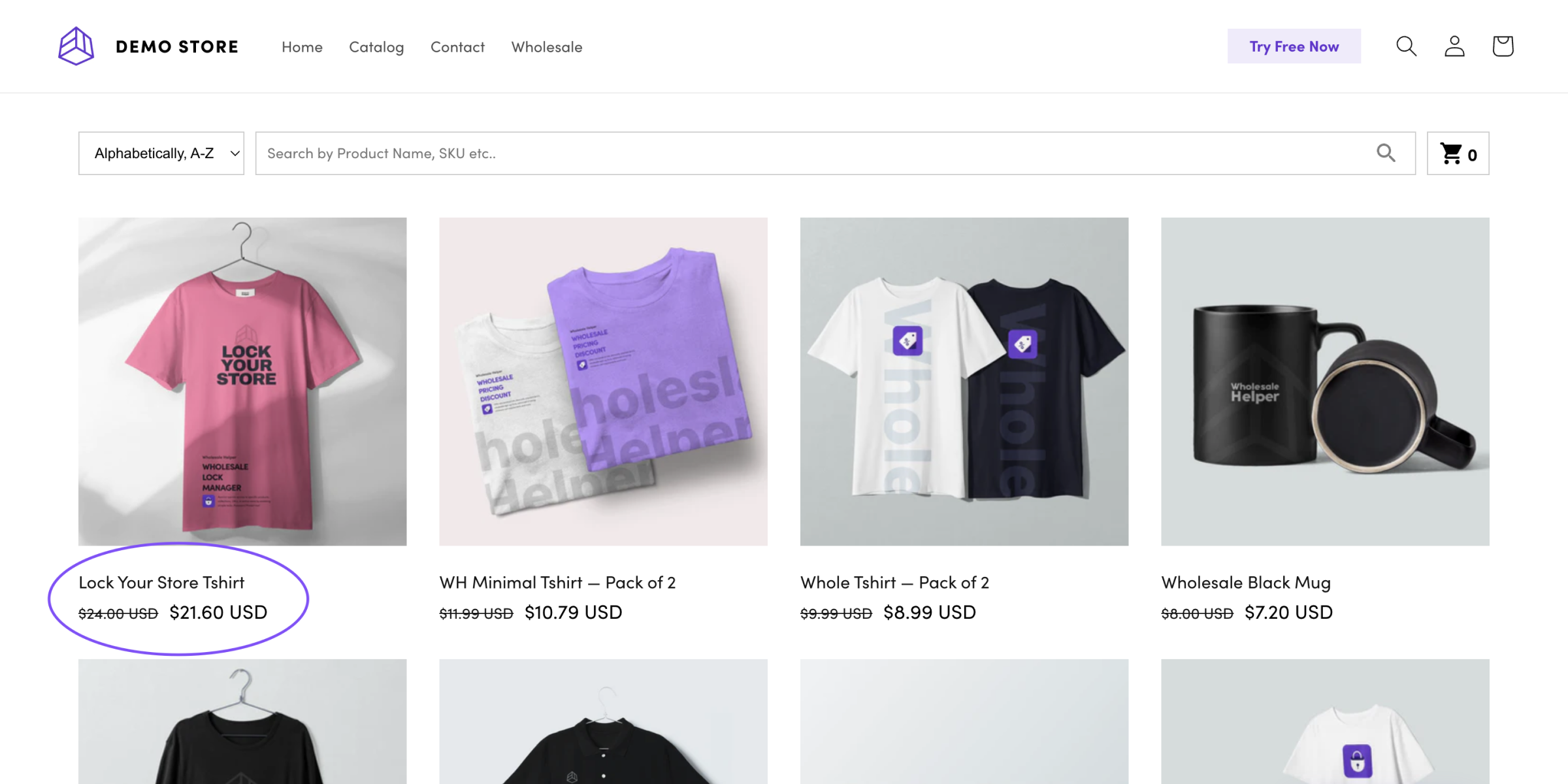 Note: In the above example, your retail customers won't see the wholesale prices set by you in your discount group for your selected products.